Brake here for AAA hotel discounts
In the automobile industry's early years, Wisconsin made many contributions, including the first steam-powered, self-propelled vehicle in the U.S. The car-driving culture runs deep here, which makes us big fans of the American Automobile Association. When you book at our 4-Diamond AAA Hotel, we'll give you a deal that's worth pulling over for.
Exclusive Savings For Members: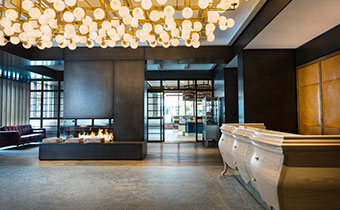 AAA Discount
We're Pleased To Offer All AAA & CAA Members:
Up To 15% Off Our Best Flexible Rate, Year-Round!